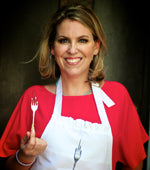 Dry and Fresh All Day in Phoenix!
Hello Clare, Annie and Mary!!!
I just wanted to let you know that I have been using my new deodorant and am literally BLOWN AWAY! It is almost 110 degrees here in Phoenix, I usually sweat like a pig (sorry to be so blunt) and since using your new Magic Fairy Dust, I have been dry and fresh all day. It is really quite amazing. I can't believe it. I want to scream it from the rooftops! I am telling every single person that will listen to me - LifeStinks is forking legit!
After being stuck in the airport for 3 hours with a flight delay and a 3.5 hour flight home, I felt like I was getting a scratchy throat and maybe a cold. I jumped in the tub with my eucalyptus soak, sat for about 45 minutes,  slept like a baby and woke up the next morning feeling 100%. I was SO impressed with the 1st soak that I used the lavender soak last night and was so overwhelmingly relaxed I almost just slept in the tub. I cannot believe how much better I felt and again, slept like a baby. It is like natural ambien without the crazy side effects. I want to buy those smartsoaks by the dozen! Seriously! I am placing an order today! Do you offer a case discount by chance? I have several friends and a few store owners I'd like to share them with.
Thank you so much for being so enthusiastic, every single person needs to know about this product!
Peace, Love and Forks,
Meghan M., Phoenix, AZ