Resilient survivors of their own serious health challenges, the Duggan Sisters combined their training in Lymphatic Wellness, their love of the great outdoors, and pure entrepreneurial spunk to bring their one-of-a-kind brand to market.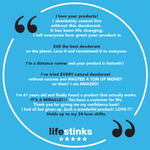 People Love Us
Since 2008, the Duggan Sisters have been commited to creating natural personal care products that outperform chemicals. Fed up with natural deodorants that failed, they developed lifestinks - the natural deodorant that actually works. Folks were so glad to discover lifestinks that they sent LOVE letters and videos about this life-changing deodorant. Who loves their deodorant makers? Lifestinks users do...
hear from our customers
lifestinks deodorant
Feel the Love
"I just LOVE, LOVE, LOVE this product! Thank you for giving me my confidence back--it's been 30 years!!!"

Keri R. — Harrisburg, NC

"I've tried well over 20 natural deodorants over the years, and zero have worked. Zero! I am so so so happy to say that I tried your product and IT WORKS!!!! I just can't believe it. I couldn't be happier. Years and years of wasted money on products that always failed me. If it worked for me, I am confident it'll work for anyone else. Thank you again!!! You've made my day!!!!! "

Jeannette S.

"I love your products! I'm a Muay Thai fighter, hockey player, and fencing instructor, and I used to smell terrible. My mother gave me your to-go lavender powder for Xmas, and I've never gone back to anything else. I can't thank you enough for the amazing products."

Matt G. — Glen Ellyn, IL

"Just a big Thank You for a wonderful product. I am 61 years old and finally found a product that actually works, and I am no longer a Stinker Belle, like my brother called me! This product is amazing. Finally, a product worth the cost, and I am so lucky to have found it in a display at my health food store. Now, who cuts your hair?"

Dana H. — Valparaiso, IN

"Oh my goodness. I have been using your Life Stinks powder - IT IS A MIRACLE!!! I was skeptical that I could be naturally unstinky, as I have tried all the natural deodorants with little success. But I am not stinky at all ... an absence of smell. I think women need to know about it - we must do it for our lymph nodes! It feels so good not be slathering chemicals into my armpit. I'm amazed. Amazed. "

Laurelin Van H — Boston, MA

"As a decade-long user of high-powered commercial antiperspirants, I was skeptical. I even tried that one super HD antiperspirant that you can only apply at night and comes with a five-page direction sheet. Which, by the way, would end up giving me a rash and/or stop working after a week or so. Well, even though your product is not billed as an antiperspirant, it is has been completely effective at controlling wetness and odor. Even through one of my brutal gym days. I am converted, ladies. The bottles of Mitchum and all of the rest are in the garbage. Consider me a lifelong user and evangelist for Lifestinks."

PJ — Chicago

"LOVE, LOVE, LOVE this deodorant. It is the only one that I found that actually works for me."

Jeri S. — Frankfort, IL

"Thank you SOOOOOOOOOOOOOOOOOOOOOOOOO much for making this deodorant!! I had resigned myself to stinking for the rest of my life since I refused to use standard deodorants and had tried every natural deodorant on the market with no success. THANK YOU for making something that actually works!"

Shannon G. — Oak Lawn, Il

"I just want to tell you that I absolutely love the deodorant. It works beautifully and I want you to know I missed the next day applying deodorant and it worked through the very next day as if I hadn't!"

Lorraine S.

"My husband is a firefighter and paramedic and has found that these deodorants really hold up during his 24-hour shifts. And I love that cedar smell on him! We have both been really pleased with the deodorant. I also switched to non-underwire bras after talking to you. Thanks again!"

Eileen D. — Chicago, IL
all your favorites
The Whole Megillah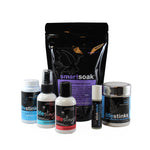 stink. soak. sets.
Our safe, effective products make glorious gifts.
À la carte or with eco-friendly gift wrap options.
SALE ON SETS
stink. soak. sets.
Our safe, effective products make glorious gifts.
À la carte or with eco-friendly gift wrap options.
SALE ON SETS
smartsoaks
Less Pain is the Gain
follow the life blog
Duggan Sisters. Since 2008
Armed with their deodorant can and their breast diagram, the Duggan Sisters launched their DON'T BE A BOOB campaign in the fall of 2008 and...
Our healing center has taught us to honor story. Working with clients at the Rose Cottage has reinforced our respect for the healing imperative that...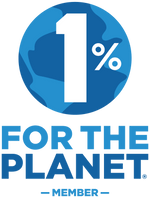 The Opposite of Doing Nothing? Give 1%!
Since day one, Duggan Sisters kept plastics out of landfills with our uniquely refillable deodorant. Since Earth Day 221, in gratitude for your continued support, we have contributed  1% FOR THE PLANET, ensuring that each and every purchase you make with the Sisters will support environmental healing.
read our statement on 1% for the planet
TALK TO THE SISTERS
773.341.4246 Chicago M-F 10-5
TALK TO THE SISTERS

773.341.4246 Chicago M-F 10-5