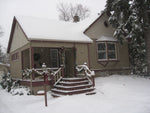 The Duggan Sisters: 
An inspiring brand for the challenging times we live in.
When sisters Mary and Annie Duggan formed their company in December of 2003, they named themselves The Soul Sisters. They could just as appropriately have called themselves the soul survivors. Perhaps the word that best describes the Duggan Sisters is RESILIENCE. Spiritual, emotional, and physical resilience underlies the classes they teach, the products they make, and the message of hope and renewal that is the Duggan brand. And of course stories of victory over the odds, their own and others', that define the Duggan Sisters experience.
"When Annie and I joined forces professionally in 2003 the press releases, had there been any, should have read HALF DEAD AND BRAIN DEAD JOIN FORCES" says Mary, President and one-half of the original Duggan Sisters team. "But, we jumped into the fray and there has been no looking back."
The Duggan Sisters brand is the inspiring story of sisters determined to beat the odds and take others along for the ride. Mary is a former educator, administrator, and designer who sustained a traumatic brain injury in December of 2000 when she fell down two flights of stairs and into a whole new world. Annie had 20 years invested in the mortgage and banking industry when a mysterious immune malfunction derailed her career and her life in the summer of the same year.
Being victims was never an option for the Duggan Sisters; so, they combined their weakened but still substantial skill sets to prove that there had to be a better way than the hopeless or diminished prognosis medicine frequently had to offer. What they learned about healing both body and soul, and their special training in lymphatic wellness, infuses their health message and the amazing products that grew organically from their own personal journeys to wholeness.
In their own words: "In March of 2006, as we prepared to launch our first website, we wanted a new name that reflected an important change in our lives — namely our new home. The Rose Cottage in Beverly was chosen to reflect the sort of place we'd needed to find when we were really sick and struggling — a cottage, a retreat, a sanctuary — the sort of place, as well, that we wanted to offer to others. Little did we know at the time that it would also reflect the sorts of cottage industry products that we had needed ourselves and were destined to make for others as well."
Unable to find a natural deodorant that worked, and keenly aware of its importance to lymphatic wellness, the Sisters focused their combined energies and cracked the code on natural deodorant, creating lifestinks®: the natural deodorant that actually works. Determined to make a go of it despite the rough economy, they pooled all of their resources — even sharing a home and a car —and established their "empire" in the basement of The Rose Cottage.
Having jumped into the oftentimes rough and tumble world of natural products, there have been no regrets and no looking back for Mary and Annie. In 2010 lifestinks deodorant even drew a third sister into the fray with Clare Duggan returning from a 15-year stint as a marketing consultant in the Netherlands to help her sisters put their family business on the map. Now three sisters share the same house, the same car and the same dream.
Determined to distinguish themselves in the multi-million natural deodorant marketplace, and knowing they were three female Davids up against Goliath, the sisters went for the gusto, delivering a product that not only meets, but also exceeds, what anyone else has ever accomplished with natural deodorant. The philosophy that underscored each and every decision they made was a deep belief in the intelligence, integrity and idealism of their customers. Along with absolute purity, guaranteed efficacy, and incomparable price points, they wanted to make it easier for folks to enjoy an eco-friendly lifestyle.
"The Rose Cottage has been our home and our headquarters since 2006 — we trust as well that it has been a place of comfort and hope for others. We hope you are nourished by the information, products, and stories we have made available to you on our website. We intend to maintain our commitment to integrity and growth. We trust and hope that you will become regular visitors to our site site. We promise to do our best to always offer product innovation, information, and inspiration."
To read more about OurStories, click here.
To learn more about lifestinks, a natural deodorant that actually works, click here.