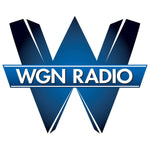 WGN Radio: What's the buzz about this natural bug spray?
Duggan Sisters returned to WGN Radio RedEye Remix! Do you have any idea what's in that chemical bug spray that you use to deter those pesky mosquitoes? It's not good stuff, that's for sure. Host Amy Guth once again welcomes The Duggan Sisters into the studio to chat all things natural when it comes to getting rid of those blood sucking pests, and living a more natural life.
Listen in to our midsummer encore appearance.